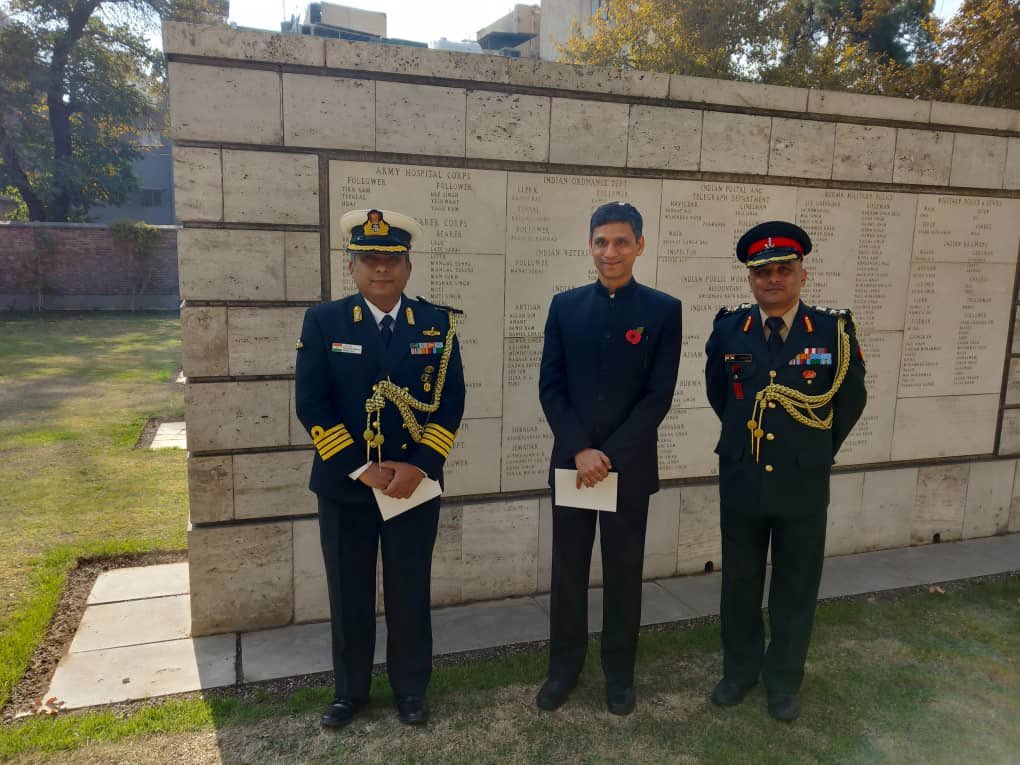 Remembrance Day was observed on November 12 at the Commonwealth War Cemetery in Tehran, Iran, to commemorate death of soldiers during the two world wars. Indian Ambassador to Iran, Rudra Gaurav Shresth, paid homage to the Indian soldiers who lost their lives during the wars. Notably, Memorial Day is observed in Commonwealth member states since World War I to honour armed forces members who have died in the line of duty
"Remembrance Day was observed on Nov 12 at Commonwealth War Cemetery, Tehran, to commemorate those who died in the two World Wars. Ambassador Rudra Gaurav Shresth paid homage to the fallen Indian soldiers," the Indian Embassy in Iran posted on X (formerly Twitter).
Meanwhile, India and Iran share a millennia-long history of interactions.
The contemporary and relationship draws upon the strength of these historical and civilisational ties, and continues to grow further marked by high-level exchanges, commercial and connectivity cooperation, cultural and robust people-to-people ties, according to the Indian Embassy in Tehran.
India and Iran signed a MoU in 2015 to jointly cooperate on the development of the Shahid Beheshti Port at Chabahar, Iran.
New Delhi continues to cooperate closely with Tehran in realizing the vision of Chabahar Port as a major regional and international hub in the movement of humanitarian and commercial goods.
At the same time, India and Iran are also important trade partners.
New Delhi has been among Tehran's five largest trade partners in recent years. Major Indian exports to Iran include rice, tea, sugar, pharmaceuticals, manmade staple fibres, electrical machinery, artificial jewellery etc. while major Indian imports from Iran consist of dry fruits, inorganic/organic chemicals, glassware, etc. 
Source link