Russia and Ukraine have conducted military operations that have penetrated each other's territories over the past few days, said the UK Ministry of Defense in its latest intelligence update. 
The intelligence update reveals that explosions at sensitive Russian military sites, including near Moscow, and intense Russian strikes across Ukraine suggest both sides "seek advantage by striking through their adversary's strategic depth" as "the ground battle is relatively static."
On September 22, the ministry said, "Over the last four days, Russia and Ukraine have experienced unusually intense attacks deep behind their lines. There have been reports of explosions at Russian logistics sites, air bases, and command posts in Crimea, the Krasnodar regions, and near Moscow."
Probably, Russia's Black Sea Fleet has once again come under heavy attack. Still, the explosions at Chkalovsky Air Base near Moscow are likely causing the most strategic concern for Russian leadership. 
This location is susceptible due to its role in housing specialized military aircraft and serving as a hub for VIP transportation for Russian leaders.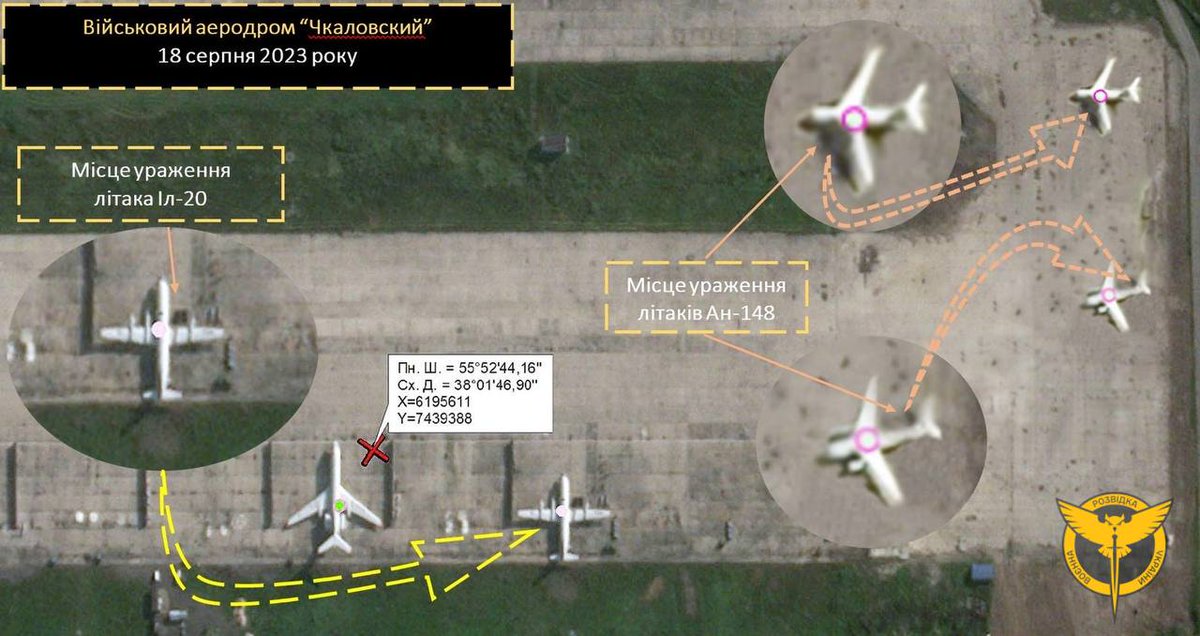 The reported damage to an Ilyushin Il-20 "Coot" special mission aircraft is of notable importance, even though the specific variant remains uncertain. These valuable assets are engaged in missions that encompass electronic intelligence collection.
Over the past week, Russia has repeatedly conducted long-range strikes against various targets within Ukraine. This unusual and heightened activity level is likely, at least in part, a response to the recent incidents in Russia and Crimea. 
Given the relatively static nature of the ground battle, both sides are actively seeking advantages by striking deep into the strategic territories of their adversaries, the UK Ministry of Defense added. 
In late September, Ukraine conducted several military actions. They attacked Russia's Black Sea Fleet command post in Crimea on September 20. 
On September 21, a joint operation by Ukraine's Security Service and Armed Forces targeted a secret Russian base in Melitopol, Zaporizhzhia Oblast. Ukraine also attacked the Saky military airfield in Crimea using drones and cruise missiles. 
In response, Russian forces carried out a significant missile attack on Ukraine, firing 43 air-based cruise missiles, most of which were intercepted by Ukrainian air defenses.
Ukraine Strikes Russia's Black Sea Fleet HQ
On September 23, the headquarters of Russia's Black Sea Fleet was targeted in a missile attack by Ukraine. Russia's Ministry of Defense confirmed the strike and reported one missing service member. 
This strike on the symbolic center of Russia's Black Sea fleet is a significant setback for Moscow, as the port has been repeatedly targeted in recent months.
Videos on social media showed thick smoke billowing from the Russian naval headquarters, and missile fragments were reported to have fallen close to a nearby theater. 
The Kremlin-appointed governor of Sevastopol, Crimea's largest city, acknowledged that the fleet's headquarters had been hit in an enemy missile attack. Russia has asserted that its air defense system successfully intercepted and shot down five missiles.
On the other hand, Ukraine confirmed that the strike had hit Moscow's naval command base on the peninsula, which Ukraine has sought to reclaim since Russia annexed it in 2014. The extent of the damage to the Black Sea Fleet's offices was not immediately confirmed.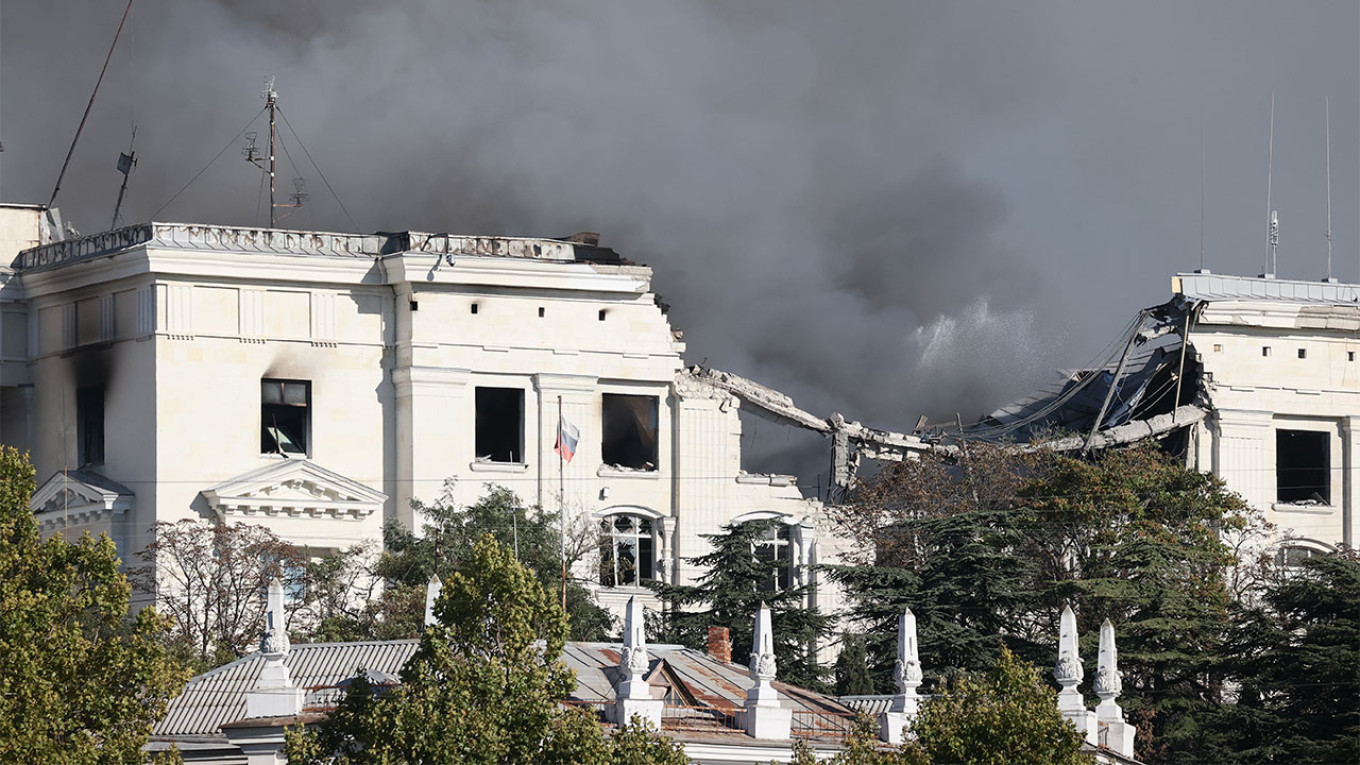 This missile strike occurred about ten days after a Ukrainian attack on a strategically important shipyard in Sevastopol damaged two Russian military ships undergoing repairs and caused a fire at the facility. 
Ukraine's government did not directly claim responsibility for the Sevastopol attack. Still, the country's air force commander posted a mocking message on his Telegram account, thanking his pilots and ridiculing Moscow's claims of intercepting most missiles.
The missile strike came one day after Ukrainian officials reported a barrage of Russian missiles hitting several cities, resulting in casualties and damage to electricity infrastructure in multiple regions.
These recent hostilities follow Ukrainian President Volodymyr Zelenskyy's visit to Washington, where he sought continued support for Ukraine.
Furthermore, the frequency of Ukrainian and Russian attacks in the Black Sea region has escalated following Moscow's withdrawal from an agreement granting safe passage to civilian cargo ships departing from three Ukrainian ports.
Source link