Source : Aviation and Defence Universe
Boeing F/A-18 Super Hornet (File Photo)
New Delhi: It is not just a story of interoperability, it is also an industrial story and ofcourse the story of Indo-US relationship. Manufacturing, engineering, development and sustainment are critical to this story of co-development in the era when Atmanirbhar Bharat has become a part of the defence vocabulary. Hornet Industry Team is the creator of this story where the hero is the fighter jet F/A-18, which is pitched strongly by the US aerospace major Boeing for India's carrier deck requirement of IAC Vikrant which is all set to be commissioned on 02 September 2022.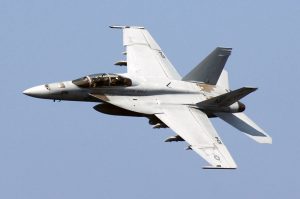 The OEM Boeing with engine maker GE, fuselage maker Northrop Grumman and radar, avionics and armouring expert Raytheon Technologies, projected the Super Hornet as the tailor made solution for the Indian Navy's security need to protect it's waters and the global commons. The force wants 26 and Boeing feels that everything on the platform will benefit the Indian Navy, taking it to the next level if it chooses the fighter. It may be recalled that the fighter demonstrated it's capability to India at Goa recently and Team Boeing is not only happy but is also confident.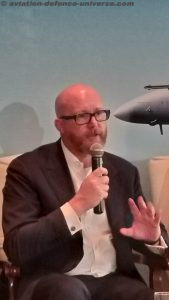 "The Block III Super Hornet we are offering to the Indian Navy has the most advanced and critical capability. With its open architecture design and continuously evolving capability suite, the Super Hornet will outpace current threats, facilitate rapid capability insertion and has unmatched affordability," said Steve Parker, vice president and general manager, Bombers & Fighters, Boeing Defense, Space & Security. "Boeing is making investments in advanced technologies and capabilities on our Block III Super Hornet and the F-15EX today so we will be ready for the future. The Indian Navy will benefit from these investments for decades to come."
$3.6 billion in potential economic impact over 10 years to the Indian economy with F/A-18 Super Hornet as India's carrier-based fighter. Boeing offers single and two-seater variants of the Super Hornet to the Indian Navy. The two-seater configuration in particular will offer several unique advantages to the Indian Navy including meeting all missions ashore and on the carrier, higher utilization of the fleet and the ability to successfully complete those missions from the carrier that benefit from having the second crew. As the Indian Navy inducts unmanned carrier borne platforms, two-seater carrier compatible aircraft will help further the interface between manned and unmanned systems in a carrier environment. In the absence of two-seater carrier compatible variant on Indian Navy carriers, approximately 15% of Indian Navy's fleet inducted through MRCBF platform will remain ashore.
"Designed from its inception as a carrier-based fighter for high-loading, high stress operations, the F/A-18E/F Super Hornet Block III will bring advanced, next-generation capabilities that will help the Indian Navy meet emerging and future threats. In addition, along with the contributions to the Indian economy by our Hornet Industry Partners – General Electric, Raytheon, Northrop Grumman, the Super Hornet will deliver significant benefits to India's defense sector," said Alain Garcia, vice president, India Business Development, Boeing Defense, Space & Security and Global Services.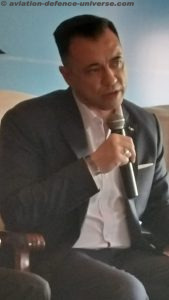 What will give it an edge is the fact that F/A-18 Super Hornet Block III is a highly networked fighter. The Super Hornet Block III on offer to the Indian Navy will come with advanced network architecture that will provide opportunities to interface seamlessly with other U.S origin assets including Indian Navy's P-8Is. This will have the F/A-18 Super Hornet act as a force multiplier for the Indian Navy and increasing the type of missions they can execute.
Boeing India President Salil Gupte said F/A-18 Super Hornet Block III would be the best deck-based aircraft for the Indian Navy and that the company plans to further strengthen its 'Make in India' initiatives, building on a successful track record of contributing to the country's indigenous aerospace and defence ecosystem.
Boeing is confident that the F/A-18 Super Hornet offers superior cost and value economics that prioritize working within customer's budgets, since it has a low acquisition cost and also costs less per flight hour to operate than any other tactical aircraft in U.S. forces inventory. In addition, the Super Hornet's cost per carrier flight hour is substantially lower for the Indian Navy compared to a non-Boeing solution.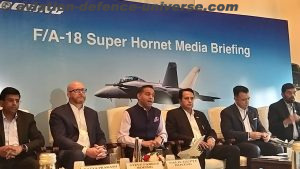 In its march to match steps with Indian government's Atmanirbhar Bharat drive Boeing has a new plan that builds on it's sourcing of $1 billion annually from 300 suppliers on parts, assemblies and services from Indian suppliers. " Boeing has added several new Micro, Small and Medium Enterprises (MSMEs) suppliers in support of our commitment to Aatmanirbhar Bharat, and they account for 26 percent of our suppliers in India. The plan also envisages potential for additional manufacturing opportunities, including the F/A-18's Outer Wing and Nose Barrel component manufacturing and assembly. Additionally, Boeing is reviewing several hundred other machined assemblies that could be placed with Indian suppliers," elaborated Salil Gupte.
"The diversity and strength of the Hornet Industry Team, comprising of General Electric, Northrop Grumman and Raytheon, has the potential to deliver significant benefits to Indian industry. These industry leaders have proven their commitment to India by collaborating with Indian entities and delivering on Aatmanirbhar Bharat objectives. The F/A-18 will enhance collaboration with Indian industry by facilitating knowledge transfer and promoting autonomy in operating and maintaining India's fleet of F/A-18 aircraft. Further, this knowledge transfer may also provide opportunities for India to support F/A-18 fleets around the world through manufacturing and sustainment," he added.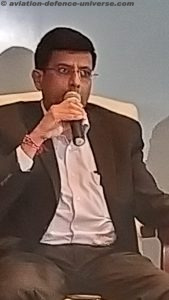 The Super Hornet is powered by the GE F-414 engine which is the same family of engines that is powering India's indigenous Light Combat Aircraft (LCA) of the Indian Air Force. The commonality in engines will create scale efficiencies for potential sustainment opportunities in the future.
Satya Prakash, Senior Director – Business Development, GE Aviation, informed that the engine maker's Multi-modal Manufacturing Facility (MMF) in Pune produces components and leverages local suppliers for the component production for numerous military and commercial aircraft engines. GE Aviation envisions that it will continue to identify and expand opportunities with local Indian companies to satisfy the Indian defence and aerospace industry self-reliance objectives.
"Specific to the F/A-18 Super Hornet, the engineering resources and capabilities at the Bangalore Engineering Center could be leveraged to support the F414-GE-400 engine. GE Aviation could also leverage the organic maintenance capabilities being established by India for the F404-GE-IN20 engine fleet. Powered by the GE F-414 engine that has logged more than 5 million hours, the F/A-18 Block III Super Hornet uses the same family of engines that is powering India's indigenous Light Combat Aircraft (LCA); that has already been inducted by the Indian Air Force. The commonality in engines will create scale efficiencies Postfor potential sustainment opportunities in the future," he added.
Raytheon Intelligence & Space's pre-production APG-79(V)4 radar system, was successfully flown on a U.S. Marine Corps F/A-18 Hornet earlier this year, at Naval Air Weapons Station in China Lake, California. This is the radar system's first flight on the aircraft since RI&S delivered the prototype radar in 2021.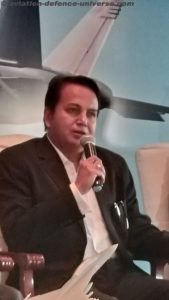 Samit Ray, Regional Director, Government Affairs & Public Policy South Asia, Raytheon stated, " RTX employs over 5,000 people in India through Collins Aerospace design and manufacturing centers and Pratt & Whitney training centers. We've had a presence in the country since the 1960s. We are committed to the government's Make in India, Digital India and Skill India initiatives. We have three major facility locations of Bengaluru, Gurgaon and Hyderabad and look to grow our presence and partnership in the country."
Raytheon Missiles and Defense provide the APG-79 AESA Fire Control Radar, ALR-67G(V)3 RWR (Radar Warning Receiver), AIM-120 AMRAAM and AIM-9X Sidewinder missiles, MIDS (Multifunctional Information Distribution System) integrated digital data and voice communications, and ARC-210 radios to the Super Hornet.
"For Super Hornet, we will collaborate through our in-country teams to engage with India industry regarding company supplier sourcing and oversight of selected suppliers. RTX has previously contacted and qualified a set of leading electronics and equipment suppliers in India as candidates for build-to-print production of approved APG-79 radar components, including machined assemblies, wired chassis assemblies, and power conversion units. We are additionally looking to do this for ALR-67 RWR chassis and wiring components. Upon Super Hornet selection, RTX would complete an in-depth sourcing effort for the RTX components, then equipped with this experience, work on expanding India company sourcing to other areas," he added.
Northrop Grumman's Integrated Systems sector, the principal F/A-18 subcontractor to prime contractor Boeing, produces the Super Hornet's center and aft fuselage, twin vertical tails and integrates all associated subsystems at its Air Combat Systems facility in El Segundo. These F/A-18 "shipsets" are delivered to Boeing's Military Aircraft and Missile Systems facility in St. Louis, Mo., for final assembly.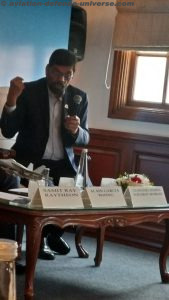 Gyanendra Sharma, India Managing Director, Northrop Grumman International said, "Northrop Grumman is currently engaged with several Indian companies to develop a comprehensive indigenous support ecosystem for structural and subsystems components within the Northrop Grumman scope of work. By working with current Super Hornet Industry Team members, Northrop Grumman envisions establishing an aircraft post-delivery support Organizational and Intermediate level capability in India."
The potential business opportunities, which are consistent with organizational and intermediate level tactical fighter sustainment effort, would focus on the following potential business opportunity areas like Engineering and Logistics Post Delivery Support, Repair of Reparable (e.g. Door Assemblies) and major spares through Northrop Grumman's current Super Hornet suppliers.
Boeing will also leverage investments made in the Boeing India Engineering & Technology Center (BIETC) and its talented pool of 3,000+ engineers and innovators in Bengaluru and Chennai to drive growth and innovation, and advance work in materials, manufacturing technologies and methods, and the "Digital World." As a part of "Digital World," new manufacturing processes have been established, and Boeing has unlocked the potential of the Full-Size Determinant Assembly (FSDA) approach for its customers. With the F/A-18, Boeing will continue to explore opportunities to bring FSDA-related advanced technologies to the Indian defense industry.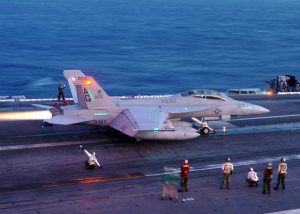 As the countdown to IAC Vikrant's commissioning into Indian Navy begins all eyes are on the force and Government of India to take a decision on the fighters which will be on the deck , which will have the right technology to protect the country against any agression. Boeing has made an offer which is not limited to just a business deal but goes beyond realms of trade to make India a formidable power and Indian Navy a force to reckon with.